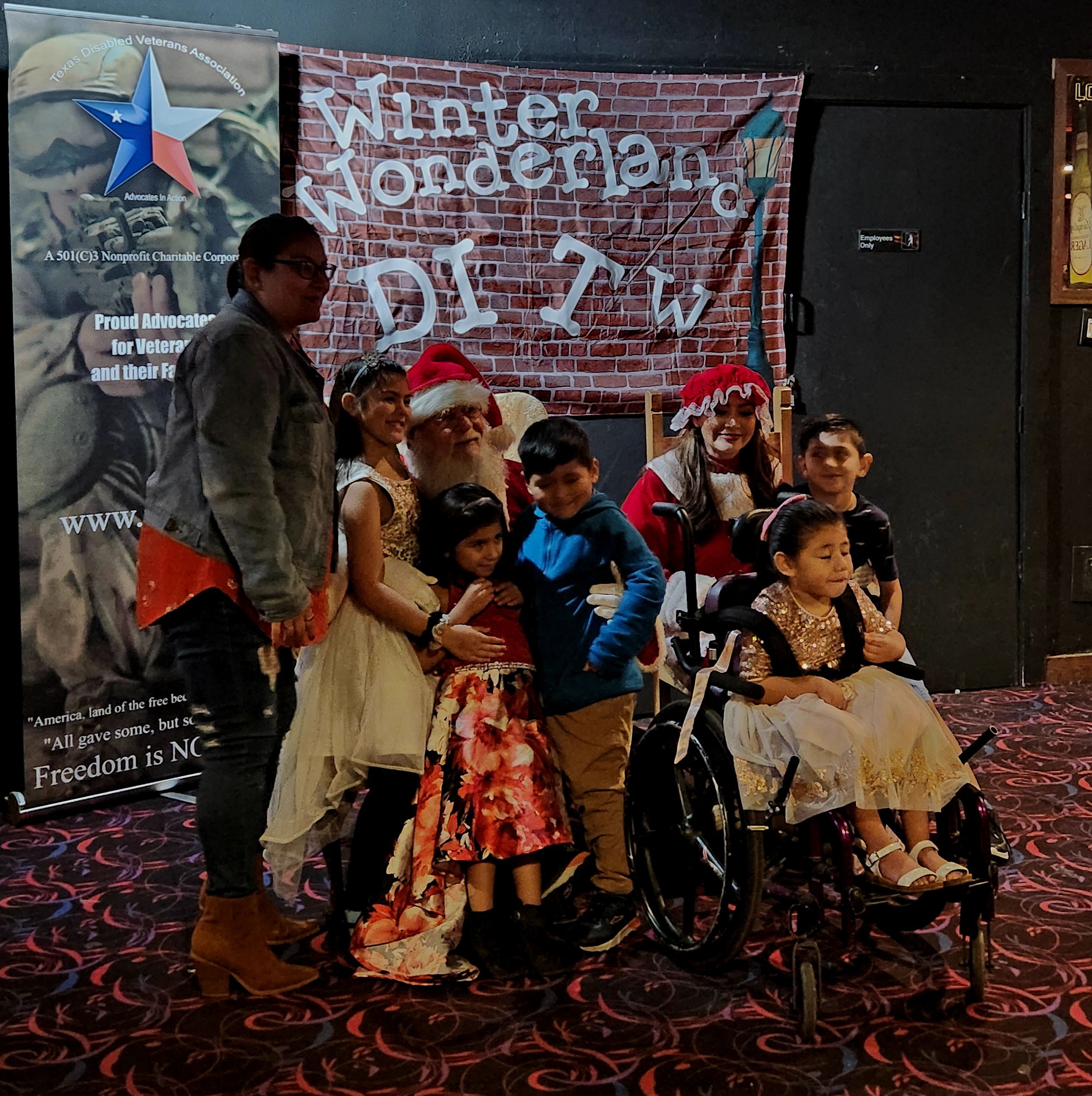 A Country Christmas by DITW
A Country Christmas at Cowboys Dance Hall" was held in San Antonio, Texas. This annual Christmas event was hosted by Door in The Wall (a 501c3 nonprofit organization). Paul Sanchez and the Wrangler Country Band played Holiday favorites and Country music. The event was catered by Grady's Barbecue Restaurant. Half Price Books provided free books. Raffle tickets, cakes, cookies, and sausage on a stick were sold to raise funds. A gift fishing pond was set up for kids to reel in gift bags! Free popcorn was offered to all guests. This year's sponsors were HEB, TDVA, and Grady's BBQ.
TDVA provided 300 Christmas gifts for children, adolescents, and adults of all ages with disabilities. Each gift was presented by Santa and Mrs. Claus who took pictures with every guest! The Gypsies Motorcycle Club served as Santa's Helpers and assisted every booth. Over 350 guests and 50 volunteers made it a successful event full of Christmas cheer!
READ MORE AT OUR FACEBOOK PAGE…