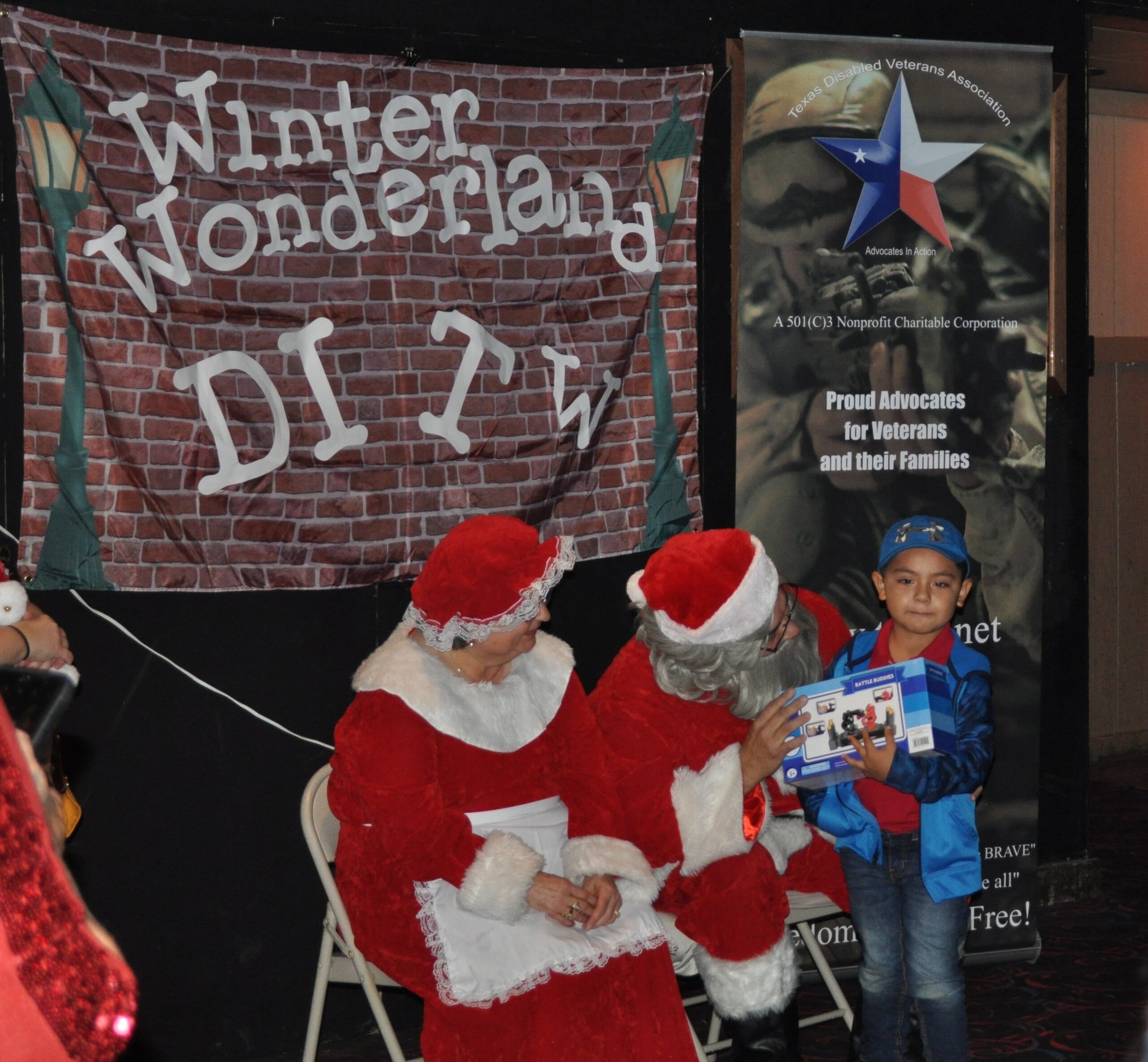 Door In the Wall A Country Christmas
On December 5, 2021, Door in The Wall (DITW) celebrated its 27th Anniversary hosting the Annual "A Country Christmas at Cowboys Dancehall" in San Antonio, Texas. Door in The Wall, Inc. a 501©(3) nonprofit organization provides programs for people with disabilities and special needs.Over 400 people attending this year's event, approximately 25 volunteers assisted with set up, accommodating guest and families, and event break down.
The Texas Disabled Veterans Association (TDVA) provided a donation to DITW to purchase Christmas gifts for children, adolescents, and adults of all ages with disabilities. Each gift was presented by Mr. and Mrs. Santa Claus and their Elf helpers. TDVA also sponsored a fish tank for guest of all ages to fish for prizes, this event had 200 participants.
Half Price Books provided free books and the event was catered by Grady's barbecue restaurant. Raffle tickets, cakes, and cookies, were sold to raise funds. Popcorn was free. Sausage wraps were prepared by Alfredo Contreras, Chef Owner of Munchies It's All Good #1. Paul Sanchez and the Wrangler Country Band played Holiday favorites and have done it for 6 years in a row.
A big thank you to the Gypsie Motorcycle Club volunteers, the Door In The Wall volunteers, DITW Director Barbara Blair, Lizzy Blair, Gina Aguirre, Heather Contreras, Jordan Crimmins, Debbie Kloth of Debbie's Watermelon Patch in Dilley TX, Oscar Castillo & Rosemary Bernal (Founders of Finn Addict Anglers Foundation), Alfredo Contreras.