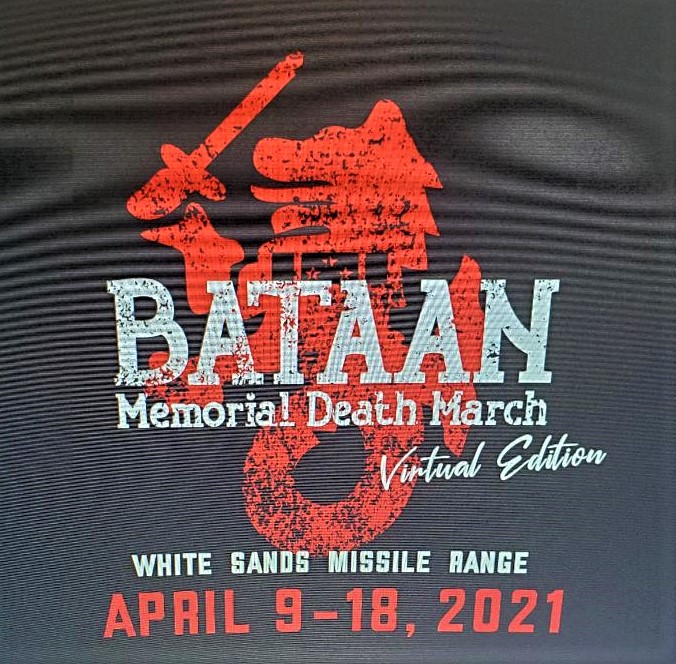 Bataan Memorial Death March
Due to COVID-19 safety protocols, the 32nd annual Bataan Memorial Death March is being hosted virtually for the first time in its history. Marchers will be able to participate anytime between April 9 and April 18, 2021. This gives the participants the flexibility to choose a date and route that works best for them, while still honoring the memory of World War II heroes. The Bataan Memorial Death March is a challenging and grueling march that tests both mental and physical abilities.
One of those who completed the 14.2-mile course was Danny Castillo, TDVA Vice President and U.S. Army Special Forces veteran who was injured and paralyzed in Central America back in 1988. He completed the course along with 49 members of the New Mexico Military Institute (NMMI).
Danny's team consisted of his NMMI buddies, Patrick O'Rourke, Chris Eldridge, Mark Welch, Bill Slove, and Danny's girlfriend, DyAnn. A native of San Antonio, Texas, Danny graduated from New Mexico Military Institute as a Reserve Officer Training Corps contract cadet in the fall of 1980. He earned his Airborne and Air Assault badges and command of Hotel troop in 1981. After getting his U.S. Army Commission in May of 1982 he completed his undergraduate degree at Angelo State University. He then entered active duty. After volunteering for Special Forces training, he graduated from the SFQC, was assigned to the 7th Special Forces Group, and was the commander of Operational Detachment Alpha (ODA) 712 in A/1/7.