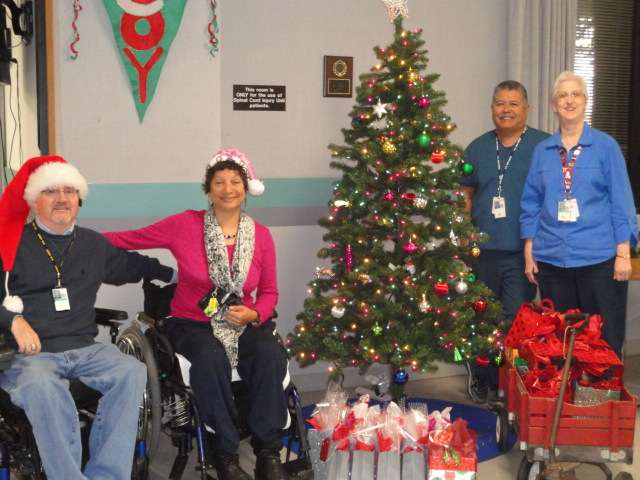 TDVA Christmas on The Spinal Cord Unit
On the 15th of December 2011 Texas Disabled Veterans Association and Volunteers passed out over one hundred presents.
At a special time of giving our hearts go out to those anonymous donors that give so much to those that deserve that little something special. We in this Country are so blessed to have Specialty Units like The Spinal Cord Unit at Audie Murphy Veterans Hospital. They take great care in maintaining the lives of those Veterans that have catastrophic injuries every day twenty four seven, three hundred and sixty five days a year, may god Bless all of you.