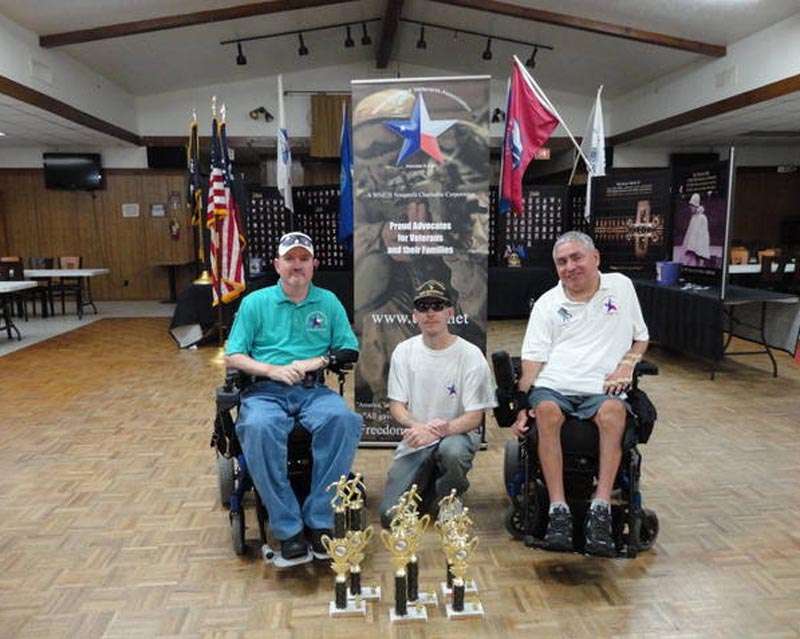 3rd Annual Charity Horseshoe Tournament
On June 18, 2011, TDVA Board of Directors Don Burton (left) and Dan Castillo (right) participated in "The 3rd Annual Charity HorseshoesTournament of Ellis County". This fund-raising event was sponsored by Erik Lusk (Center), of American Legion Post #361 in Ennis, Texas.
Trophies were awarded to the top three teams in the horseshoe tournament and a grill chicken dinner plate fundraiser coincided with the tournament to raise money for TDVA's ongoing veteran's programs, these monies will go directly to the Veterans thru Voluntary Services at the VA providing comfort items to the hospitalized and the homeless with basic hygiene kits and essentials. A special thanks to Erik and his team for helping take care of Americas Treasures.
Displayed in the background above is the Texas Fallen Heroes, traveling exhibit honoring our fallen. I was deeply moved by this personnel experience and I would say that it is a must see. Carson George at carson@designedphotos.comcarson@designedphotos.com is the driving force behind this project his Son is one of the fallen and we must never forget all those that have given all.