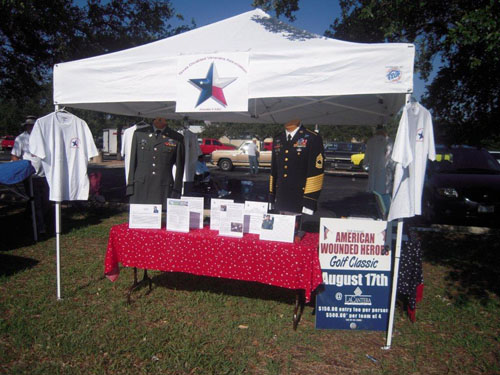 Riding the Crooked Trail
The TDVA booth had many visitors and we had a great time! We honor all veterans who defended this country and gave the ultimate sacrifice and we also thank all the veterans who proudly served and are still serving this great nation!
TDVA members provided information to car show visitors about our upcoming Golf Classic, Disability Festival, and promoted our Hot Pot "Green" Project. TDVA's booth proudly displayed military uniforms, medals, and photographs of distinguished veterans to promote patriotism and remind everyone attending the event to remember freedom is not free.
Please browse our website for more information about our upcoming events and fundraising activities.